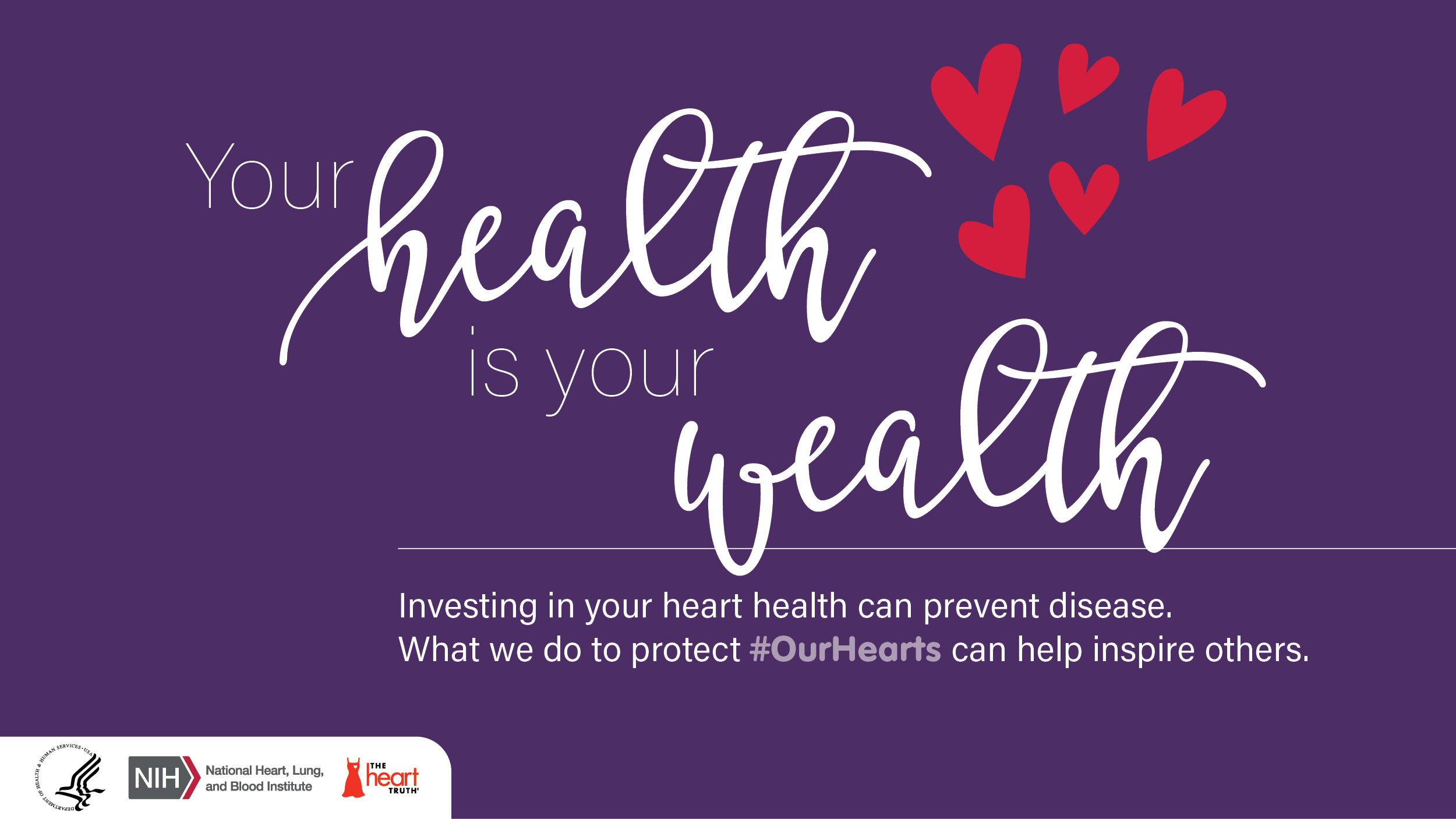 Undefined
The month of February is dedicated to the heart. It's the month when people celebrate love, but it's also a time to give some serious thought to heart health. Heart disease is the
leading cause of death in the United States
, and it kills one person every 36 seconds. It impacts families of every race and culture.
This February, celebrate the heart by learning more about taking care of yours. It's American Heart Month, what should you do?
Learn the Risk Factors
Heart disease can affect anyone, but there are risk factors that you should understand, such as:
High cholesterol
High blood pressure
Sedentary lifestyle
Obesity
Smoking
Alcohol abuse
There are things you and your family can do to lower your risk of a heart attack or stroke.
Understand How Lifestyle Impacts Heart Health
You can't control all the things that might put you at risk for heart disease, but lifestyle is an influencing factor. Staying active is one of the most important things you can do for your heart. Regular exercise, especially cardiovascular workouts, strengthens the heart and improves circulation.
Diet matters as well. Focus on fruits, vegetables, and lean protein. Limit your intake of salt, red meat, and refined sugars. Eating right will help manage your blood pressure and cholesterol levels.
If you are overweight, consider how changing your diet and exercising more might help you manage your weight, too. Maintaining a healthy wei9ght reduces other heart disease risks, including high blood pressure, diabetes, and high cholesterol.
Ways You Can Celebrate American Heart Month
American Heart Month is about raising awareness about heart health. Here are some tips that will get you started:
Pick a heart-healthy habit — If you can use this month to establish just one heart-healthy habit, it puts you on the right path. Pick something that matters to you, like dropping a few pounds, walking every day, or starting an exercise program. If you have high blood pressure or another chronic health problem, talk to your doctor to make sure you are healthy enough for exercise.
Stop smoking — There are so many bad things that come from smoking, so make this the year that you quit for good. That doesn't just mean cutting out cigarettes. You should also stop vaping and using any tobacco products.
Get Your Cholesterol Checked — High cholesterol is one of the most serious risk factors, and it's so easy to check. Talk to your doctor about a COVID-19 safe way to get your test done.
Cut Back on Diet Soda — Drinking a lot of diet soda significantly increases your risk of a heart attack. Consider switching it out for water with lemon. If you can limit your intake of artificial sweeteners, your heart will thank you.
Look for Says to Reduce Stress — Excess stress has a negative effect on your overall health and can put you at risk for heart problems. Exercise is one good way to reduce your stress. You can also try meditation and deep breathing.
People tend to associate heart attacks with getting old, but more and more young people are developing heart disease. February is American Heart Month, so do what you can to raise awareness this year and keep your heart healthy.