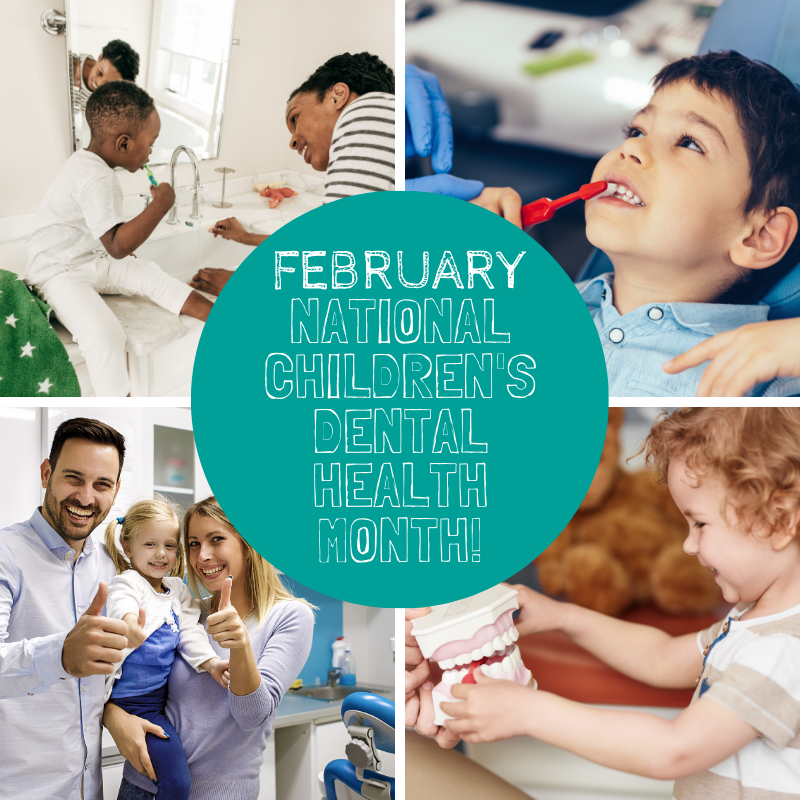 Undefined
There's a lot to smile about this February because the dental health professionals at Clinicas del Camino Real Inc., are here to keep YOU healthy. Did you know that February is National Children's Oral Health Month? That means it's time to talk teeth! The mouth is the gateway to the body and brushing and flossing are the building blocks of good oral health. In fact, many other health issues can first be detected by a dentist, which is why regular visits are so important. Maintaining good oral health can help prevent other health issues such as heart disease, diabetes, and stroke. As you and your family are making good on your resolutions to exercise more and eat a healthier a diet, why not improve your oral health along the way?
Building a strong relationship, and trust, with a dentist is the first step in helping you and your child(ren) overcome dental fears and anxieties. The American Dental Association and
American Academy of Pediatric Dentistry
recommend your child's first scheduled visit occur within six months of the first tooth erupting and no later than the age of one. A child's first appointment is focused on introducing them to our dental office, tools, and dental health professionals to share the importance of taking care of their teeth. While we may peek inside your child's mouth to see if their teeth are coming in properly; the visit is more about building trust and awareness with you and your child. Establishing a good oral health routine early on can prepare your family for a lifetime of good and healthy habits. Make sure you and your child(ren) brush twice a day and floss, at least once a day, to start the path of good oral health.
Throughout National Children's Dental Health Month, Clinicas' Dental Director and Providers will be sharing information on a wide variety of oral health topics through our; local radio shows, and blogs. Meanwhile, our outreach team will continue distributing dental hygiene kits and dental packets to local schools, community based organizations, and farm fields. Our Health Educators want us to remind you to "Re Think your Drink." This campaign is part of our Little Winners Program, and general health education sessions with patients, to help prevent tooth decay. Be sure to keep an eye and ear out for our early prevention and oral health commercials between your favorite programs. Check back for our upcoming radio shows and information regarding; Traumatic Oral Injuries, The Impact of Tobacco on Oral Health, Mouth Guards & Sports Injuries, and Oral Piercings & Oral Health.
While the COVID-19 pandemic has postponed our annual Children's Oral Health Fair, our Clinicas dental health professionals remain available to the community at clinics throughout Ventura County. Many people are worried about visiting dental offices and wonder if it's safe to do so. We echo the ADA's sentiments that
dentistry is essential health care
and clinics are safe to visit during this time. Our dental health professionals are experts in infection control and have been using universal precautions since the mid-80s, during the HIV/AIDS epidemic, and are accustomed to wearing a mask, eye gear, gloves and all proper protective equipment (PPE) to minimize the risk of transmission. The fact that dentistry was named one of the most at-risk professions for contracting COVID-19, but has a far lower prevalence of infection compared to other health professions is no coincidence. We are compliant with CDC's Infection Prevention and Control Guidance for Dental Settings During the Coronavirus Disease (COVID-19) Pandemic. Clinicas del Camino Real, Inc. is comprised of highly qualified healthcare workers that maintain some of the highest standards of care around.